Memphis Goalkeeper Training
(and North Mississippi)
Our area coverage is listed at the bottom of the page.
Summer Goalkeeping Camp
June 27 to 30 at the Southaven Soccer Complex
Details on the Summer Camp page
MGT offers complete goalkeeper training for goalkeepers of all levels. We also offer team training that insures the goalkeeper and team each understand their role. More information on what we can do for your team, club, or league are on the tab above.
A quick look around and you will find camps and coaches for "elite" or "advanced" goalkeepers but there is nothing offered for the beginning or intermediate. Recognizing that there is a need for proper goalkeeper training from the recreational level through the college level we offer goalkeeper training as a stand alone program. Our training has a proven track record of success through the years and we work with all levels of keepers. The minimum age is 8 years old by July 31 of the present playing year (first year U-10). There is no maximum age!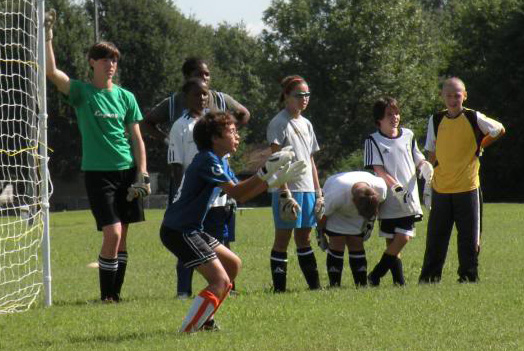 Our Goalkeeper training is devoted to the most specialized and demanding position in the game. Proper training involves fitness, hand skills, shot angles, defensive coordination, distribution, position specific exercises and personal protection/safety.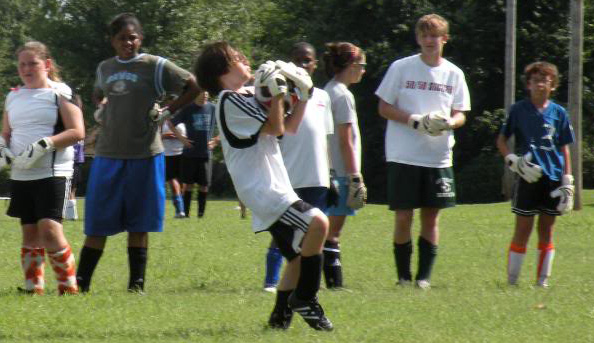 At any time during a match the keeper can go from being sedentary to 100 percent effort and back to sedentary in less than 30 seconds. For many "training" for this position means facing a few hundred shots and going home. That is just not sufficient. Simply facing shots is nothing more than playing catch.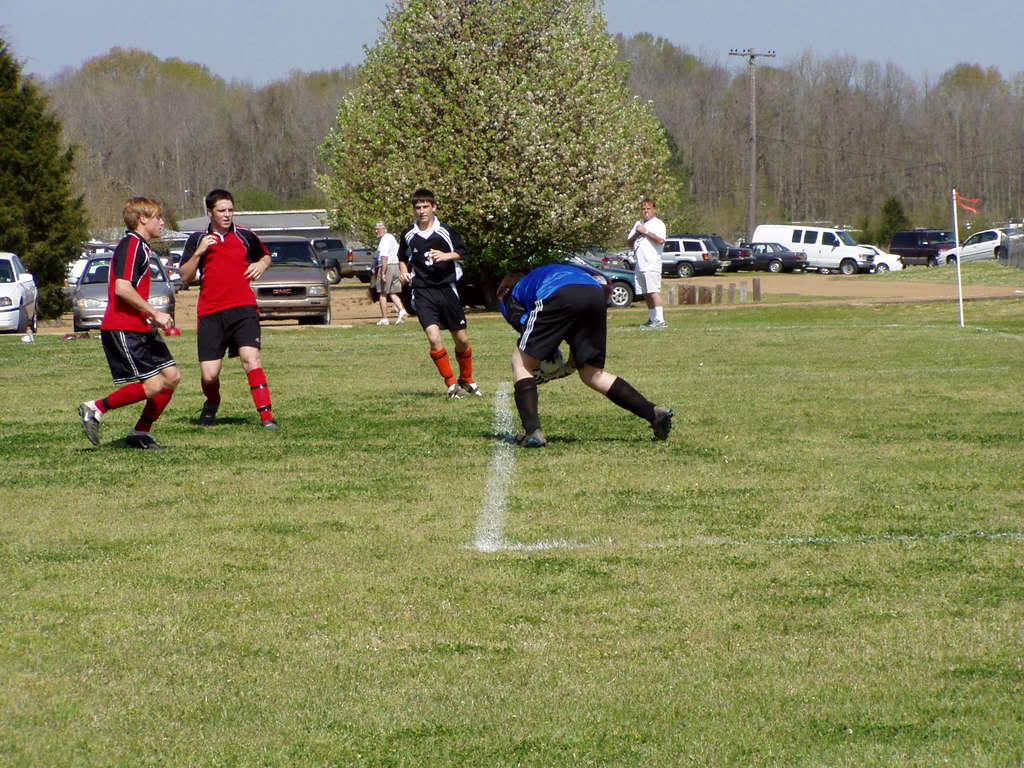 Please insure that the aspiring goalkeeper is up to the training challenges and new players are only added at certain times during the seasonal year to insure training continuity.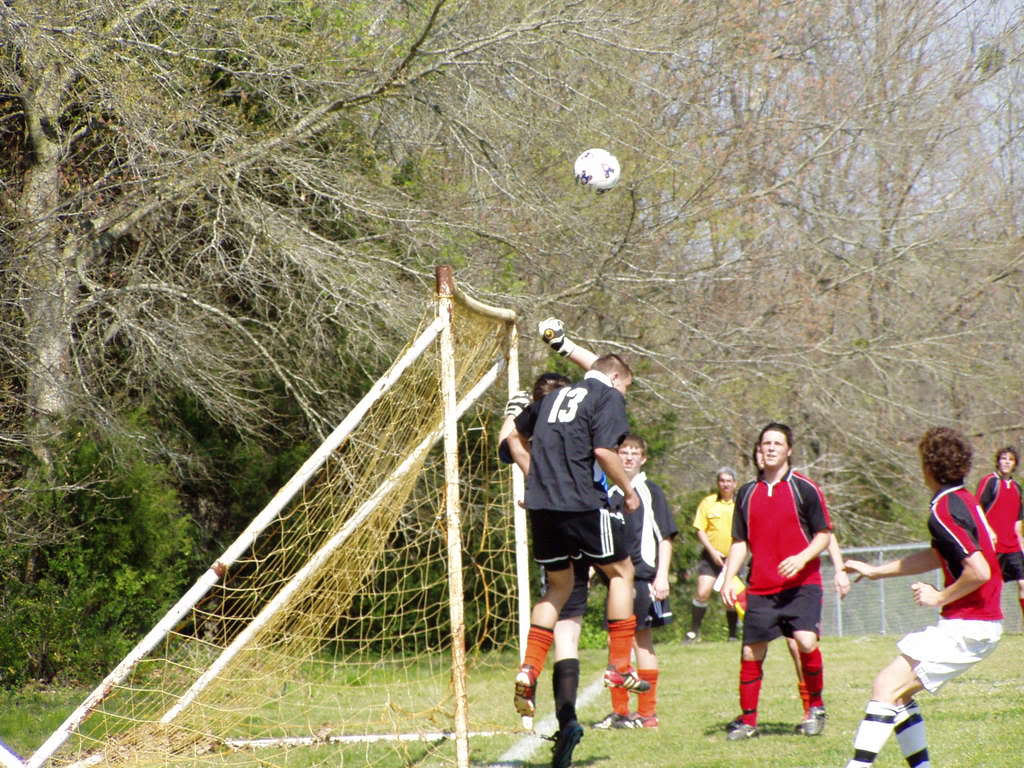 You will notice a difference in your young goalkeeper's understanding of the game in front of them as well as the ability to play with confidence while still having the conscious presence to protect themselves.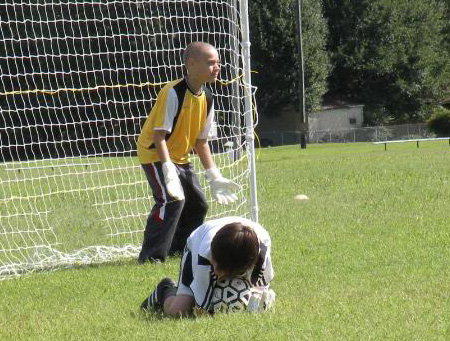 Goalkeeping, like a field player's skill, is a journey, not a destination. Learning to make those reflex saves comes from hours of training, doing it the right way so that when that half a second arises there is no second guessing or hesitation.
Payments may be made via cash, check, or credit card.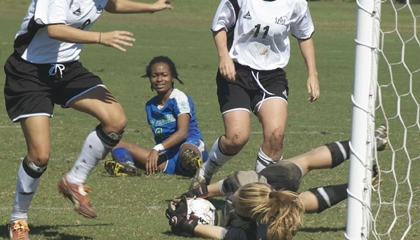 We offer weekly training to:
Tennessee: Memphis, Bartlett, Arlington, Collierville, Germantown, Dyersburg, Covington, Brownsville, Jackson, Riply, Munford, Atoka, Brighton
Mississippi: Southaven, Olive Branch, Horn Lake, Hernando, Senatobia, Tupelo, Corinth, Iuka, Grenada, Starkville, Oxford, Saltillo, Pontotoc, Cleveland, Greenwood, Greeneville
Arkansas: West Memphis, Jonesboro
And more! If your city or area is not on the list please ask and we can review the travel requirements.
For our open registration soccer camps please see our team, league, and club page.
Email Johnny Pummill at info@memphisgoalkeepertraining.com for more details.
We recommend Rogue Goalkeeper Gloves because they have top of the line finger sticks
and their gloves with and without finger protection are exactly the same.
10% discount for MGT users - enter MGTKEEPER at checkout.
The picture below is a link to the Rogue Site.